Survivors Speak ~ Poetry, Music & Art
We share our stories through our poetry, music, art and photography as part of our own healing process and also in hopes that we might help others as well.
If you have art, music or poetry that you created related to your abuse or healing, please share you creative work with us. We would love to publish your project(s) here on our Survivors Speak page.
Survivor Stories through Creative Expression
Whatever your story is, you are not alone. Others have been there too.
Could she have done something? It's too late now to tell. Too late to go back. She's gone forward, for sure. More than most. But she still feels it. Fear can't seem to escape her coursing bloodstream. She wants someone to hold her. To protect her. She is but a cold stray cat who has […]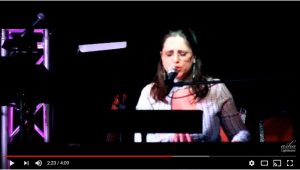 Every time I sing this song I am reminded of the sweetness of a happy, healthy romantic love relationship. Until recently however, "sweetness" was certainly not something I understood in relationship. Typically, my history dictated romantic love as pain, loss or longing. After many years of working diligently to become the partner I desired, and […]
---