Are you a CSA survivor? Has creativity helped you on your journey?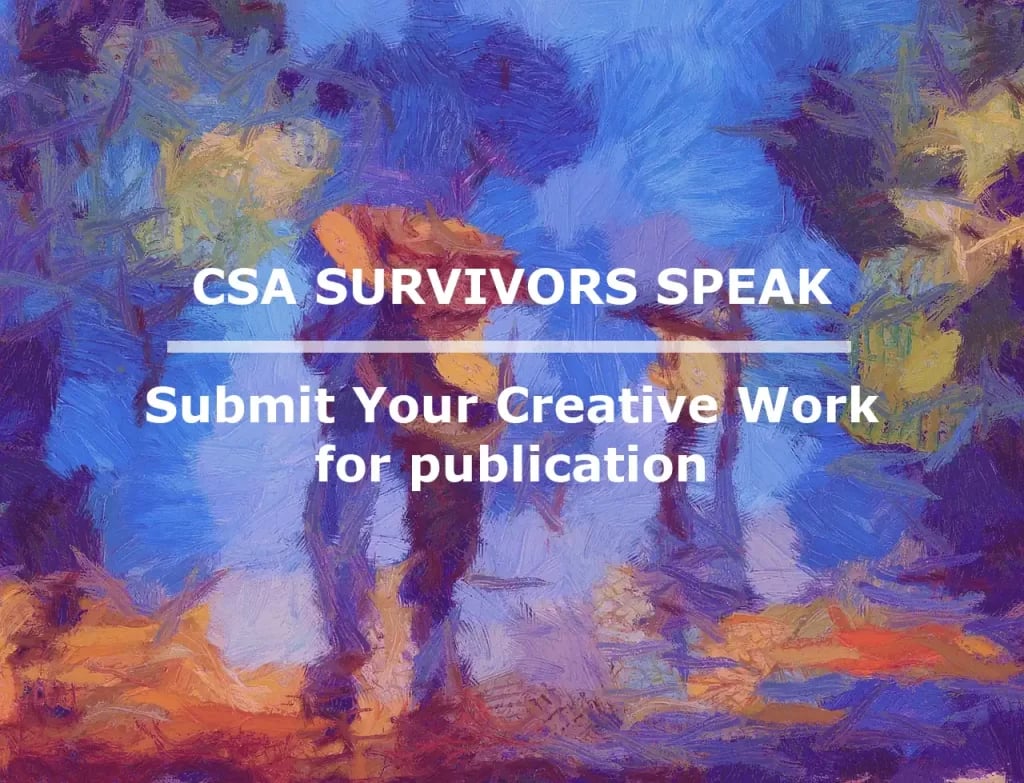 The Survivors Speak arts blog is a collection of art, music, poetry, photography, spoken word, graphic design and other original artistic work created exclusively by Child Sexual Abuse survivors.
If you're a Child Sexual Abuse survivor and would like to have your original creative works published by The Fiona Project, complete the form below and we will get back with you.
We look forward to reviewing your submission!
How to Submit Your Original Creative Work for Publication
Complete the form below making sure all of your contact information is entered accurately including a valid email address in case we need to contact you for clarification on any items prior to publishing.
Thank you again for sharing your journey and your talents with us. Together we are making a difference.
Complete the form below to submit your work
---