Healing Resources for Survivors
Below is a short list of therapies and other resources, along with a link for a substantial list of recommended books and other help tools. Please continue to submit suggestions for support groups, therapists, modalities or other tools you have found helpful in your own recovery so that we can share these resources with other survivors.

This site offers the everyday tools survivors need to THRIVE after child sexual abuse. It provides a variety of resources for CSA survivors in a simple, peaceful and easy-to-use format, including:
---
---
Survivor Organizations & Support Groups
Child Sexual Abuse Survivors THRIVE is a peer support and resource sharing Facebook group for survivors ages 18 and older with a focus on empowerment and thriving after abuse.

---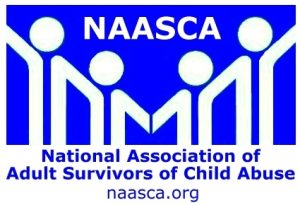 The National Association of Adult Survivors of Child Abuse provides many services for survivors including their monthly newsletter, the SCAN (Stop Child Abuse Now) blog talk radio station and a directory of various support groups for survivors of all ages and their families, including specialty groups for specific demographics. Click below to find a support group.
---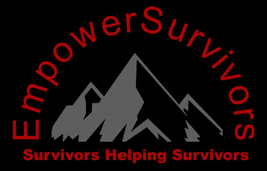 Fiona Project ~ "2017 Healing Award" Winner
Empower Survivors provides child sexual abuse prevention education and survivor support services, both online and in the Stillwater, Minnesota area.
In addition, they hold an annual Giving Voice event that gathers survivors from across the nation for education, celebration of how far we've come in CSA prevention to date, survivor stories, networking and support.
---
---
Alternative Therapies
Below are the healing resources that I personally have used and found beneficial. Please feel free to reach out to these practitioners and let them know The Fiona Project sent you. Or if you have a terrific practitioner or other resource you have used, please send us your recommendation along with your personal testimonial and contact information so that we can verify your submission. Our goal is to provide a catalog of verified resources that other survivors have found beneficial.
Happy Healing! ~Asha
---
Interactive "Alchemical" Hypnotherapy
Debbie Unterman
Master Alchemical Hypnotherapist, Author, Trainer and Inventor of Clarity: a game for self-empowerment and healing
http://debbieunterman.com
770-434-7488
Alchemical hypnotherapy is different than any other hypnotherapy I've ever experienced. It doesn't just plant stress-relief or success suggestions in your brain. It allows you to uncover the sources of the struggles in your life. In this case, it can help SIGNIFICANTLY with PTSD symptoms and releasing the trauma of child sexual abuse.
Debbie Unterman is a Master Alchemical Hypnotherapist with over 30 years of experience and has taught sexual abuse survivor and therapist classes for many years.
---
Emotion Codes Clearing
Debbie Pallone, Intrinsic Harmony
Emotion Codes Certified Practitioner
http://www.intrinsicharmony.org
404.519.5439
Intrinsic Harmony uses a type of energy healing that renews the spirit, restores emotional well-being and revives physical health that results in wholehearted living.
Healing is most effective when spirit, soul and body are all addressed.
Clearing emotional baggage and releasing imbalances and limitations creates perfect conditions for you to experience healing and remain healthy.
---
---