In the song "Virtual Virtue," Dayna Clay describes her childhood rape — and her determination to survive it.
Lyrics:
I used to dream that you'd become the dad I never had
Someone who'd look after me, come through when times were bad
A man to guard my mother's heart, complete our family
But you were only using her to get a stab at me.
CHORUS:
Your virtual virtue, your make-believe soul
Took vicious advantage in taking their toll
Your counterfeit conscience, your replica heart
Can wear me and tear me, but never apart!
With empathy and flattery, you stole my love and trust
Then you cashed them in, ground my dreams into the dust.
You got me drunk, defenses down, (and) pushed yourself inside.
I kept breathing, my heart kept beating, but something in me died.
(CHORUS)
Eight times more you cornered me, then vanished from our home
Knowing I had found the strength to make our secret known.
Someone tried to tell me that forgiveness is divine
Well, I will live, but not forgive; that liberty is mine.
(CHORUS)
Never, never, never, never apart!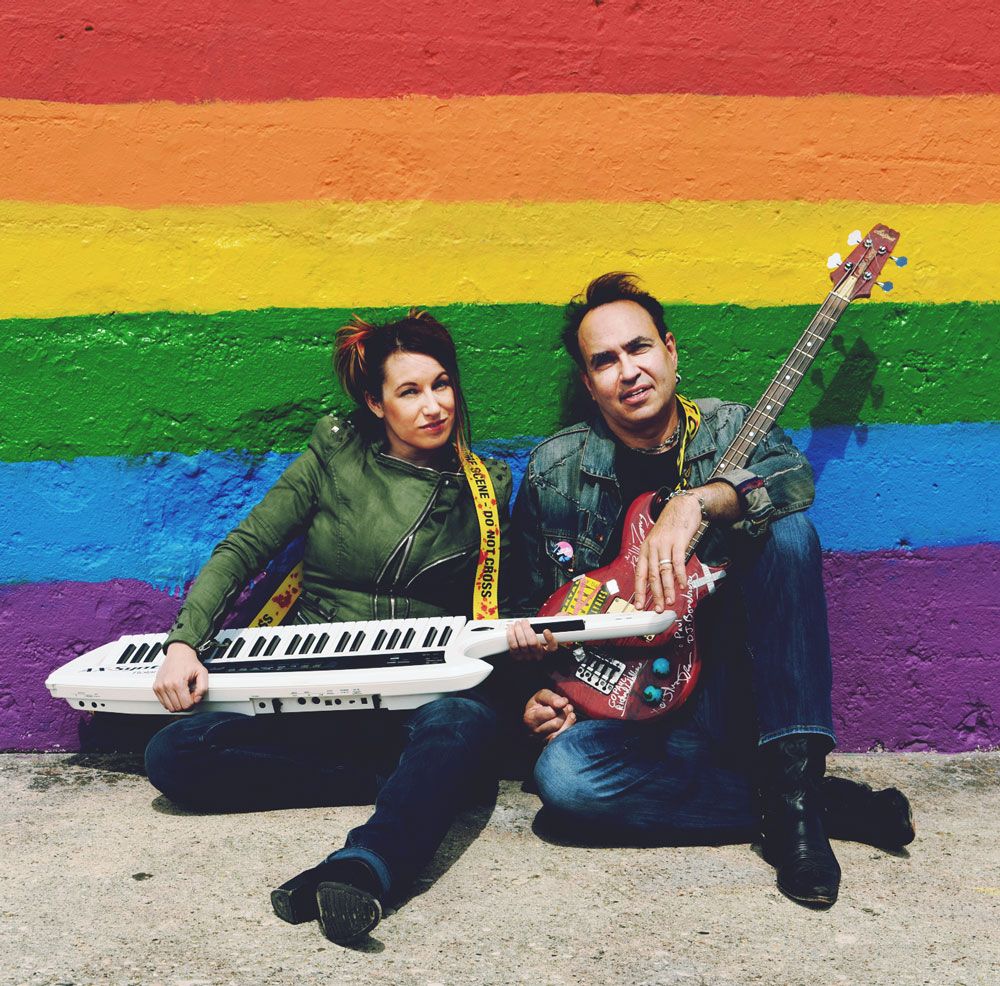 About the Creators
Maya Kuper & Paul McComas are The Dayna Clay Project.
Their stage musical "UNPLUGGED: A Survivor's Story in Scenes & Songs" tells the story of Dayna Clay, a young rock star bravely battling clinical depression and suicidal thoughts in the wake of an abusive childhood.
Although Dayna's story is a work of fiction, UNPLUGGED addresses very real issues.
Through songs and scenes adapted from McComas' acclaimed novel, the show chronicles Dayna's bumpy journey out of depression, through the South Dakota Badlands, and into self-discovery, healing, and love.
Learn more at http://UnpluggedTheMusical.com.