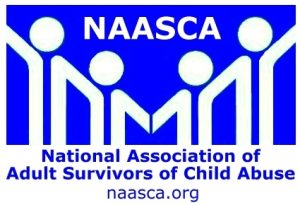 If you're a Child Sexual Abuse survivor or a CSA prevention or healing advocate, the National Association of Adult Survivors of Child Abuse (NAASCA) provides some exceptional resources that we recommend.
Although NAASCA serves adult survivors of all forms of child abuse, sexual abuse is one of their niches and they offer an array of resources for survivors, including:
a weekly BlogTalkRadio show (SCAN – Stop Child Abuse Now) that airs several days per week with survivors, shakers and movers in the prevention and healing world, a panel of experts who participate on calls and the ability to call in live and ask questions or share comments about the days topic, plus
a monthly newsletter that is packed with calendar highlights, resources and other helpful tips and information for both prevention and survivors.
The amount of work these folks do every month to keep their mission alive is remarkable. Thank you, Bill Murray and NAASCA, for all you do to help child abuse survivors. You are a gift!
And thank you for feature The Fiona Project in your April issue of your Newsletter! It is truly an honor to be recognized by such a landmark organization as your own. We look forward to working with you now and for years to come. Thank you, again!
======================
Below is the clip about The Fiona Project from NAASCA's April newsletter.
Click here to read the full newsletter.
Or subscribe to get their articles, news and other items of interest for child (sexual) abuse survivors and advocates delivered straight to your inbox every month.