It's one thing to believe in your project. It's another when other people do too!
The Fiona Project is excited to announce the partnership of two outstanding organizations in the field of child abuse prevention and survivor advocacy: Children's Healthcare of Atlanta and Safe Harbor Yes! These two NEW ADDITIONS to the October 3rd program highlight the medical and political aspects of our cause.
OUR MISSION MEETS POLITICS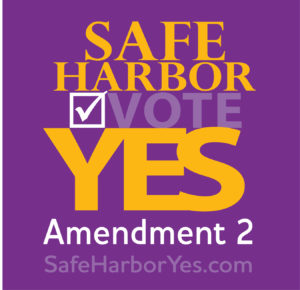 Child sexual abuse can happen everywhere and anywhere. Every month in Georgia, hundreds of children become victims of child trafficking.
A presentation from the Safe Harbor Ballot Committee will teach us how we each can help rescued survivors move back into mainstream culture at no extra cost to taxpayers by voting YES on Georgia Amendment 2.
Safe Harbor Yes is a non-partisan campaign focused on passing Amendment 2 to create the Safe Harbor for Sexually Exploited Children Fund. This amendment will be on the general election ballot on November 8, 2016. If approved, this will be a new, dedicated source of funding for the intensive restorative services needed to help child victims of sex trafficking return to a normal life. For more information visit: http://www.safeharboryes.com
OUR MISSION MEETS MEDICAL

How can we know when our children are suffering? What changes can it cause to their bodies? Dr. Messner has the answers!
Dr. Stephen A. Messner, M.D. is a child abuse pediatrician specializing in child advocacy at The Stephanie V. Blank Center for Safe and Healthy Children at Children's Healthcare of Atlanta. He will share at the launch event some quick and easy tips about the medical signs and prevention of child sexual abuse.
The Stephanie V. Blank Center for Safe and Healthy Children provides medical examinations for children and teenagers who have symptoms or behaviors of suspected physical or sexual abuse, including forensic medical evaluations and interviews, behavioral health assessments and counseling, multidisciplinary team review and case tracking and research. For more information about their services, please visit: https://www.choa.org/medical-services/child-protection-center
THANK YOU for your support!