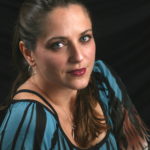 Wow, it's been a crazy last month or two here in Atlanta. The Fiona Project took on three back to back projects locally this fall, and quickly learned that the turtle really does win the race when it comes to longevity.
We love holding events here in Atlanta and supporting our community, but we also love supporting our artists who so generously volunteer their time, talents and platform to bring our important message of CSA awareness to their communities and audiences.
Over the last six weeks of hustle and bustle here, it has become glaringly evident that it is nearly impossible for us to successfully manage and promote our own local events and also support our artists at the level we want to. So to those of you whose concerts did not get the recognition they deserved in our social media efforts, I apologize. We're improving all the time, but it's definitely a process.
As always, thank you for your patience while we grow and evolve. You are appreciated. And if there is ever anything we can do to help you share the message of CSA prevention and healing in your own way, please let us know. It takes a village to change this tide, and we're here to serve you.
~Asha Lightbearer, Founder