Healing Resources
Below are the healing resources that I personally have used and found beneficial. Please feel free to reach out to these practitioners and let them know The Fiona Project sent you. Or if you have a terrific practitioner or other resource you have used, please send us your recommendation along with your personal testimonial and contact information so that we can verify your submission. Our goal is to provide a catalog of verified resources that other survivors have found beneficial.
Happy Healing! ~Asha
Books & Audios
---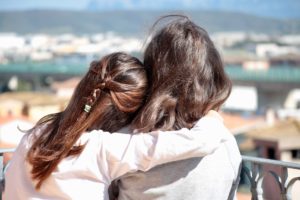 For a list of books and audios recommended by child sexual abuse survivors for child sexual abuse survivors (and their families), see our site:
Therapies
---
Interactive "Alchemical" Hypnotherapy
Debbie Unterman
Master Alchemical Hypnotherapist, Author, Trainer and Inventor of Clarity: a game for self-empowerment and healing
http://debbieunterman.com
770-434-7488
Alchemical hypnotherapy is different than any other hypnotherapy I've ever experienced. It doesn't just plant stress-relief or success suggestions in your brain. It allows you to uncover the sources of the struggles in your life. In this case, it can help SIGNIFICANTLY with PTSD symptoms and releasing the trauma of child sexual abuse.
Debbie Unterman is a Master Alchemical Hypnotherapist with over 30 years of experience and has taught sexual abuse survivor and therapist classes for many years.
---
Intrinsic Harmony
Debbie Pallone
Emotion Codes Certified Practitioner
http://www.intrinsicharmony.org
404.519.5439
Intrinsic Harmony uses a type of energy healing that renews the spirit, restores emotional well-being and revives physical health that results in wholehearted living.
Healing is most effective when spirit, soul and body are all addressed.
Clearing emotional baggage and releasing imbalances and limitations creates perfect conditions for you to experience healing and remain healthy.
Survivor Organizations & Support Groups
---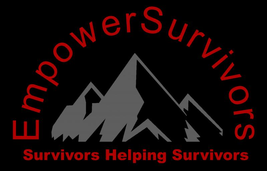 Empower Survivors is dedicated to supporting adult survivors of childhood sexual abuse, educating communities, reducing the rape and molestation of children, and breaking the silence that allows childhood sexual abuse to go on for generations.
Services include online and local support groups, empowerment conferences and prevention education.
---
Want to Recommend a Resource?
Submit a recommendation for our resource directory.
---